THE SAGE TAROT DECK
Over 7 years in the making, the Sage Tarot deck is not a copy of the Rider Waite deck, but it is influenced by it. I began by using Lady Frieda Harris and Alaister Crowley's Thoth Deck, but when I began the study of Qabalah, I found I could no longer read with that deck. I could also no longer read with the Rider Waite Deck. So This deck was born completely out of the need for a deck that I could read from.
The little white book is actually a long book, 86 pages, and it's yours to download whether or not you own the deck. Just don't distribute without my permission. Just click the pdf icon or the link below to download.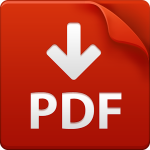 The Sage Tarot Deck
The deck uses fine art and sculpture from history as inspiration. Many of the cards are based on
Classical Greek sculpture
Renaissance painting
Assyrian and Egyptian art
The circus
Information and additional features in the deck
All Hebrew letters and the zodiac/planetary signs are printed on the Majors.
The royalty are designed as families which share symbols and environments when laid out in a row.
The pips show the astrological correspondences, allowing you to read more deeply.
The Cups Family from The Sage Tarot Deck
The deck is available for purchase for $35 plus $8.50 shipping and handling in the US.
The international shipping rate for 1 deck outside the U.S. is $26.00.
If you want more than one deck, please contact the office: [email protected].
The nines from The Sage Tarot Deck
Here's some sweet hand made pouches to protect & carry your Sage Tarot Deck cards!